Translated from Anishnaabemowin to English.
"Ganawenim" Defend, watch over, protect.
"Meshkiki" Medicines, remedies, the things that cure or correct ills (encompasses ills of land, animals, plants).
Pronunciation: "ge-NEH-weh-nim maish-kih-keh"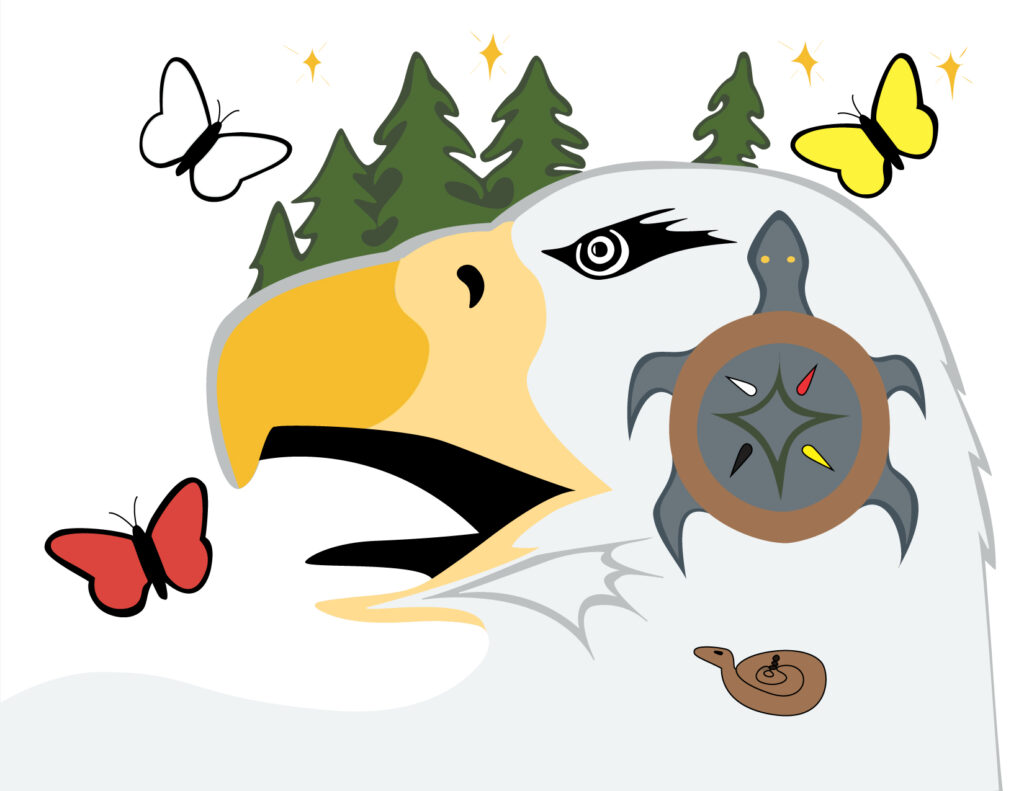 2022 marks the five-year anniversary of the Eastern Georgian Bay Initiative funding. Join us at our inaugural in-person conference to bring together past and current GMI fund recipients, Indigenous communities, conservation organizations and practitioners, agency staff and other interested people to review our successes and challenges to date and identify priorities for future funding.
The Henvey Inlet Wind Energy Centre was constructed in 2019 to provide clean, renewable power to the people of Ontario while acting as a powerful economic engine for the future of Henvey Inlet First Nation.
The project is a 50/50 partnership between Henvey Inlet First Nation and Pattern Energy. While the economic benefits of the project were well-understood during project planning, the potential impacts on local species at risk (SARs) herptiles and birds were less certain. To address this uncertainty, an ecological offsetting plan that allocates $1 million annually to conservation initiatives that benefit the affected species was devised.
Ganawenim Meshkiki was created by Henvey Inlet First Nation to measure and deliver the offset funds according to the objectives of the program.
Henvey Inlet Wind established a long term fund called the Eastern Georgian Bay Initiative (EGBI) for projects that significantly benefit species at risk in the region. Target species are Herptiles (turtles and snakes) and Birds (Kirtland's warbler).